Blog/International Races/Quarantine Updates
Friday, September 20 2019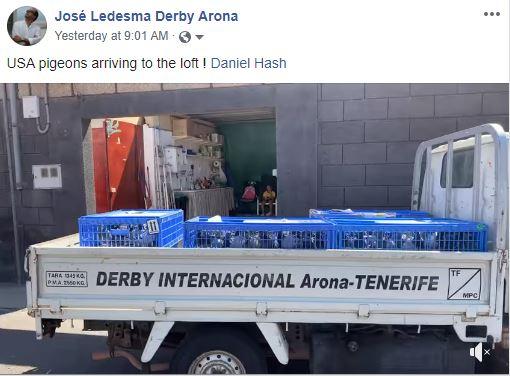 Dear Breeders,
Your USA birds safely arrived to Derby Arona yesterday, on September 19, 2019. We had no delays, and they are now in safekeeping.
Please refer to the website located at https://www.derbyatlantic.com/newarona/ for the most up to date information regarding the inventory, upcoming training schedules, etc. If you sent Entry Fee's to us, those have already been bank wired to the race. As a friendly reminder, reserve birds will not need to be activated until mid-December of this year.
We wish you all the best of this upcoming race season.
Sincerely,
Daniel Hash
Avian Export Services