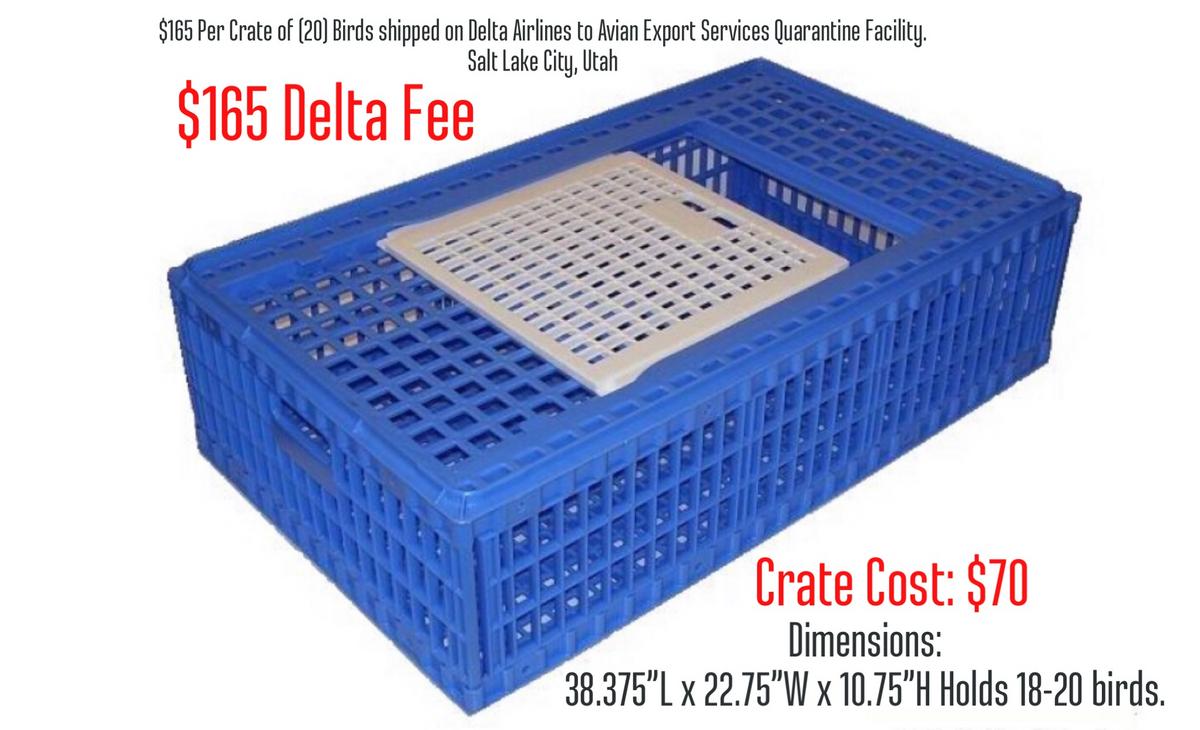 I've mentioned this before but it's worth mentioning again. The new USPS Express Rates for shipping "Lives" won't be going down anytime soon.
You already probably know now what it costs to send just (2) or (4) birds. It is VERY EXPENSIVE now!!
One of the best alternative ways in getting your birds safely and quickly shipped to our quarantine facility located here in Utah, is to ship via Delta Airlines or American Airlines Cargo.
You get much better value for the money, and the birds are normally delivered THE SAME DAY they are shipped from your airport as opposed to being in the postal system sometimes 2-3 even 4 days before they are delivered to us.
Private message me if you have questions, or are unfamiliar with shipping with the airlines. I personally prefer the AIRLINES way versus Postal delivery.
You WILL definitely save money in the long run if you can send us a crate full of 20 birds on the airlines. Join with your local flyers, gather the birds together in your area, and then split the costs. It's more economical and it's definitely better on your birds!
If you can ship the birds out of your local airport, we can pick them up at Salt Lake City International Airport anytime throughout the week.