Blog/International Races/Quarantine Updates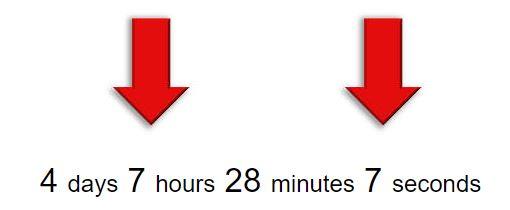 Dear Breeders,
Hope you are all well and you all had a wonderful Father's Day this past week.
It's been an extremely busy week here at our quarantine facility. There are some issues we are experiencing with our email program....so, as I mentioned previously if you don't get an email from me, this blog contains the updates you would have otherwise received with an email message. Its always good to have a secondary backup for quarantine updates. These blog updates on our website are much more reliable than ANY email system on the planet could deliver, simply because we can control how it's delivered and posted on our website. All you have to do is regularly visit this page, which is live 24/7.
I am barely just getting around to being able to do some recent updates for the SAMDPR Quarantine, (Notice the only time I have to post this is currently past midnight right now as we speak). My day time hrs are completely consumed with getting the birds all ready for next weeks planned shipment to South Africa. I am also in the process of notifying a breeder or two, regarding their birds that did not make it through quarantine these past days. Same Circo issue. Their immune systems simply were not strong enough to overcome the virus. If you lost a bird, you will be notified before this group is shipped to SA, or same day.
As you may recall in my last update, we did have testing done this past Thursday on (28) birds, and the great news to report is all birds tested negative for AI and no PMV. All the birds were in great shape, nicely filling out and developing. We have overcome that hurdle which is a huge relief, especially with all that has taken place with AI and Newcastle Virus being in the news in neighboring states.
We are in the clear as far as that issue is concerned. Our DVM is the controlling authority who oversees and advises us on our operations and quarantine methods. We have still been advised to avoid using any antibiotics with this group of birds, and are pleased to note that the losses have been minimal since last week. It looks like the bird's immunity has been strengthened. We had the droppings of some of the birds looked at, and our DVM mentioned they appear normal, which is also a good thing. We are very fortunate to have a DVM who specializes in birds and Avian Species. These are harder to find nowadays, and only a few are located here in the State of Utah.
The airline flights are now booked and finalized, and now it's just a matter of whether the temperatures will cooperate next week, in order to get these birds shipped safely out of Salt Lake City International Airport so that they can catch their connection flight direct to Johannesburg SA.
Just a fair warning since we are less than a week out from shipping to SA...If you reach out to me and for whatever reasons I'm unable to respond right away, or in a day or two, or 3, through text, or FB, or email, please do not take offense to this. It is not in any way shape or form, intentional on my behalf. Most likely it's because I am super busy with getting all the necessary documents prepared, signed and completed, as well as getting all the preparatory work done, so your birds can get out on time as planned. There is a ton of work that is involved in this process, and I am the main person that does most of the work. We have a very short window to accomplish all that needs to be done, and the last week leading up to our export date is ALWAYS very hectic and crazy. I am next to impossible to reach because of this. We will notify you all once the birds are safely on their way to SA, as has been done in the past.
Our final USDA Inspection is scheduled to be done on Monday, 6/24/2019. At the latest, the birds may be shipped on Tuesday or Wednesday if all goes well. We always have to plan for contingencies as we are at the mercy of the Airlines Regulations regarding shipping live animals, and some airlines can simply reject a shipment just a few hours prior to their anticipated departure if temperatures reach over 80 degrees.
We want to thank you for supporting our quarantine efforts and look forward to this year's race.
As a friendly reminder........
If you have some late hatches and are not sure of which races to enter them in, consider entering the Derby Arona Race which takes place in Spain. We are the exclusive exporter for this race, and we are collecting birds weekly and will continue collecting until July 20th deadline. The cost of 1 team of 5 birds is $750. This $750 includes 1 bird being activated, and 4 reserves which can later be activated in Dec at the cost of $250 USD Per Bird.
The $750 also includes the shipping and quarantine fees, and there are NO PERCH FEES FOR THIS RACE. You have plenty of time to get a team to us. Simply let us know ahead of time regarding how many teams you plan on sending to us, and please fill out the entry form here and send it to us completed, with the birds and payment.
Please make all payments payable to our business which is:
Avian Export Services
Sincerely,
Daniel Hash