Blog/International Races/Quarantine Updates
Friday, September 20 2019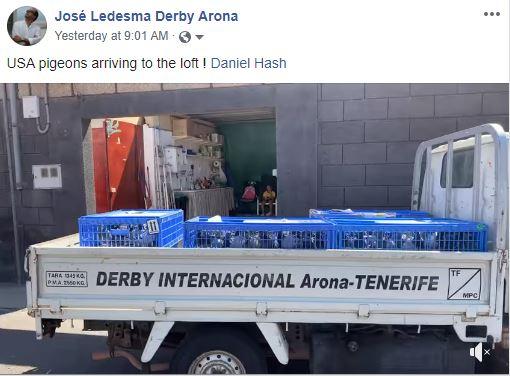 Dear Breeders,
Your birds arrived safely to Derby Arona on September 19, 2019 exactly on schedule, with no delays. Please visit their website for the most up to date information regarding training updates, inventory, etc.
Here is their link for easy access to their website. https://www.derbyatlantic.com/newarona/
Wishing you all the best of success in this upcoming race season.
Sincerely,
Daniel Hash
Avian Export Services